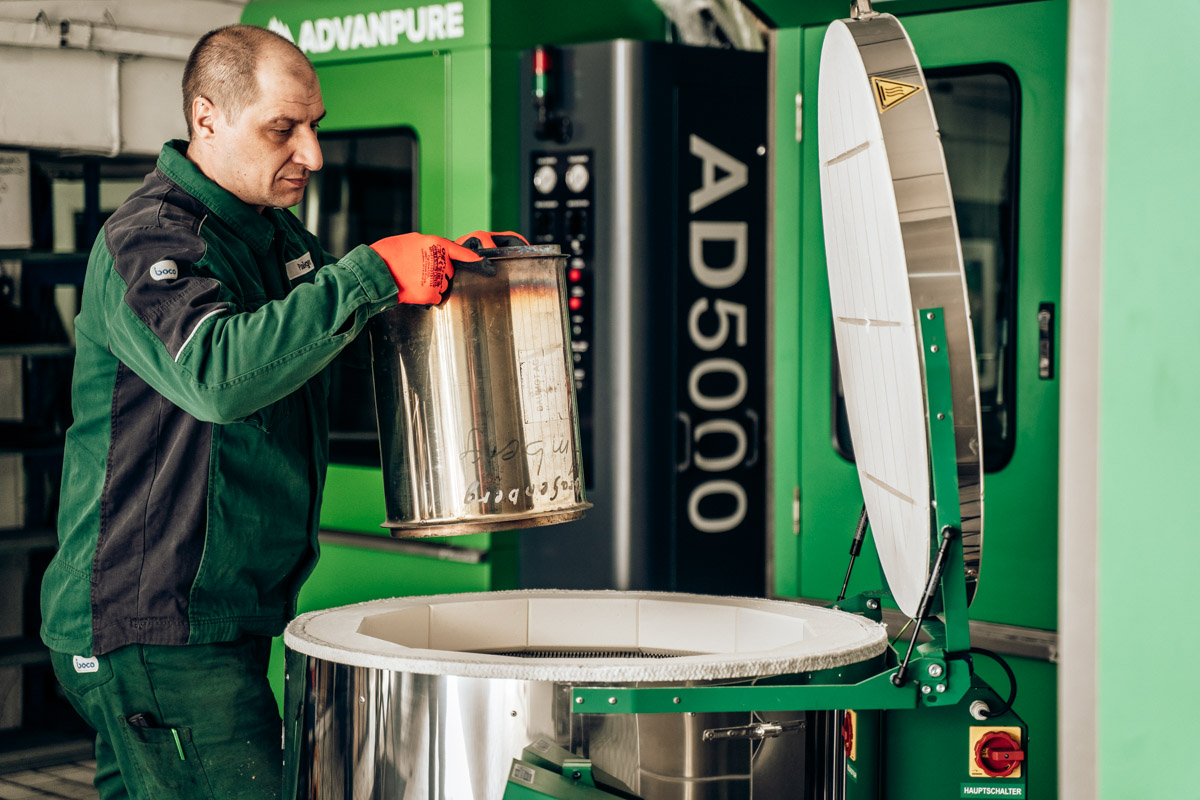 In this thermal cleaning process, the particulate filters or catalytic converters are slowly heated, e.g. in a furnace, which causes the soot residues to burn inside. Soot is thus removed without having to disassemble and damage the filters. Remaining ash residues are either blown out or flushed out in the next step.
Application
The filter is placed in the oven, if the filter is too large, the housing must be cut open. Not all sizes of exhaust aftertreatment systems can be cleaned without "cutting" due to the size and capacity of the furnaces. As a rule, sizes up to 13" x 17" are possible. The regeneration process in the furnace takes about 6-8h, during this time the soot is loosened and burnt to ashes.
After the regeneration process the filter is blown out with compressed air, the blown out ashes should be collected in a collecting tank. Finally, the open filter housings must be welded again.
Advantages
Low acquisition costs
Small space requirement
Easy control
Disadvantages
Long cleaning time 6 -8 h
Not suitable for all filter types
Unmonitored temperature inside the core of DPF/SCR during cleaning process
Risk of soot ignition and damage to the ceramic surface
Partial opening of filter housings, either because of size or to remove residual ash, loss of type approval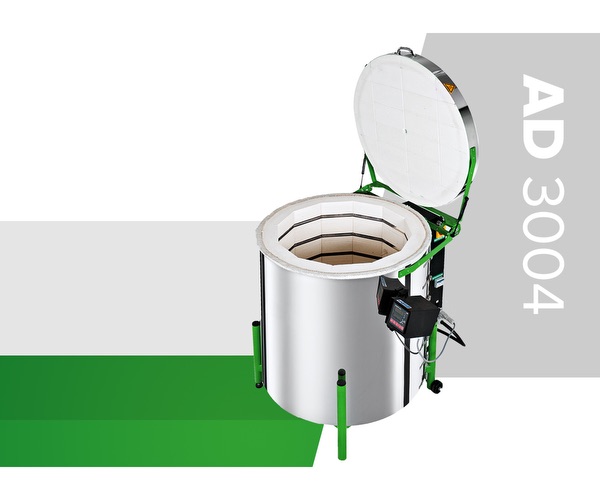 Further DPF cleaning methods we show you in the following articles:
(PART 1) CLEANING WITH CHEMICALS
(PART 2) CLEANING WITH COMPRESSED AIR
(PART 3, this article) CLEANING WITH OVEN
(PART 4, upcoming) THERMODYNAMIC CLEANING IN COMBINATION WITH WET CLEANING…